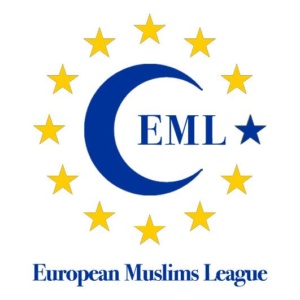 ​The
European Muslim League
, is an organization composed of Europeans, founded on 10 may 2010 and registered before the Italian Government, Ministry of Finance, with the aim of presenting Islam, in its original form, a religion of peace and respect for all the humanity and to avoid clash of religions.
On 04 January 2012 it was registered in the Transparency Register of European Union with the possibility to access to European Parliament. And from December 6, 2012 EML was recorded to the Council of Social Affairs of United Nations.
Since 2016 the EML has been described by The Council of Europe – Strasbourg, as an expert in the prevention of radicalisation.
"Among the many shining stars, of the European flag, we would like to radiate our light, contributing to the development, prosperity and general peace, of our beloved european land", said
Envoy Alfredo Maiolese