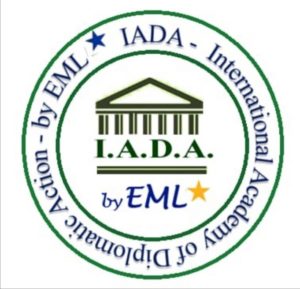 The first of may 2018 the general assembly of EML had established the EML International Academy of Diplomatic Action. It is not a new organization but a field of European Muslim League dealing for the Islamic Affairs, but also with international cooperation, diplomacy and foreign affairs.
The peculiarity of this academy is not only to deal with religious affairs, but also issues relating to everyday life that can be resolved with real diplomatic actions. The IADA International Academia of Diplomatic Action collaborates with the most important world organizations for the spread of peace, the protection of human rights and the resolution of disputes. The most important link is with ICCP the International Council for Cooperation and Peace.
EML's general assembly launched the EML International Academy of Diplomatic Action which brings together a unique global coalition of scholars, academics and experts to deal with the issue of Islamic Affairs and diplomacy. The Academy will help demystify and explain questions on Islam, for those of other faiths and none, as well Muslims, seeking knowledge and guidance, but also will make special courses of diplomacy for people who love this field.
Structure:
President of Academy Dr. Alfredo Maiolese
Director of the Academy Dr. Enrico Gervasoni
Advisers of Board of the Academy